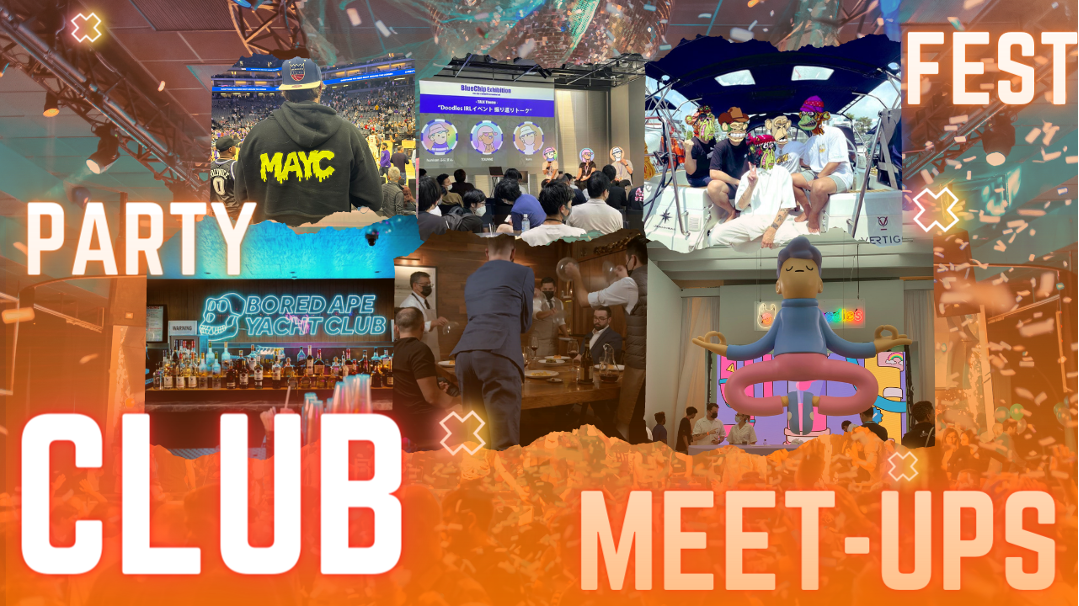 The NFT space has seen a massive amount of growth over the past few years. Tons of projects are now beginning to offer their holders more than just a copyright receipt for their NFT purchase. Many people criticize NFTs with the belief that they hold no "real world utility or benefit" because they are a purely digital asset, but with many projects in the space, they not only offer online benefits, but real-world perks as well. Exclusive parties, fancy restaurants, member-only meet-ups…these are just a few of the VIP benefits that some NFT clubs have to offer.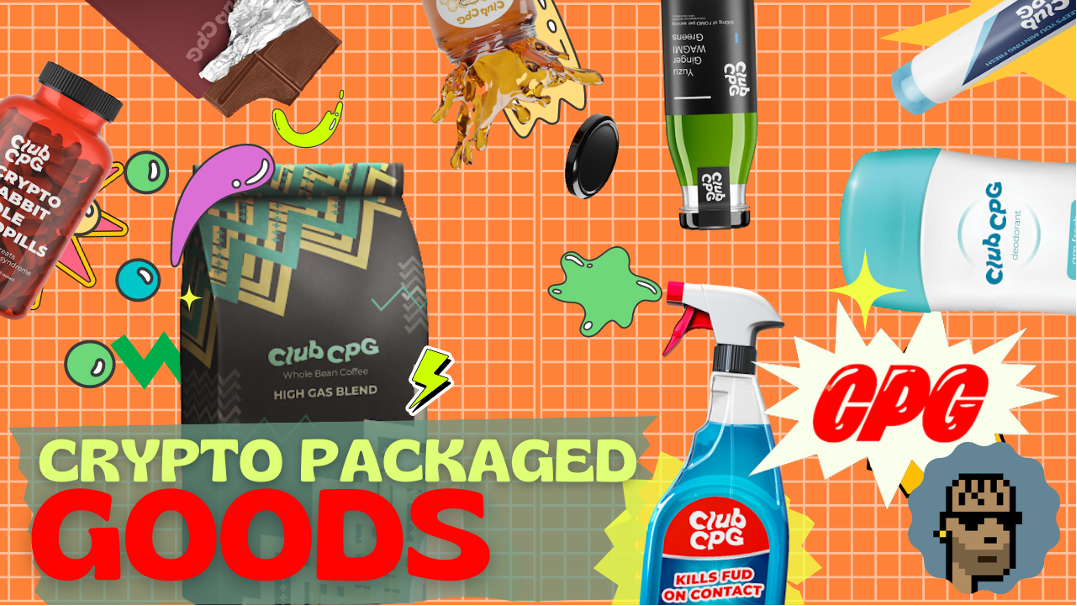 Crypto Packaged Goods 
Crypto Packaged Goods was founded by the crypto Twitter personality and Punk owner Chris Cantino. Instead of the traditional NFT digital cards, these NFTs represent 10 different grocery-type goods including a spray that "kills FUD on contact" and a "high gas blend" of coffee. All variations of these NFTs grant the same exclusive access to the Packaged Goods community and are of equal rarity. With the Crypto Packaged Goods membership, holders are granted access to an exclusive alpha group, special retreats, and parties.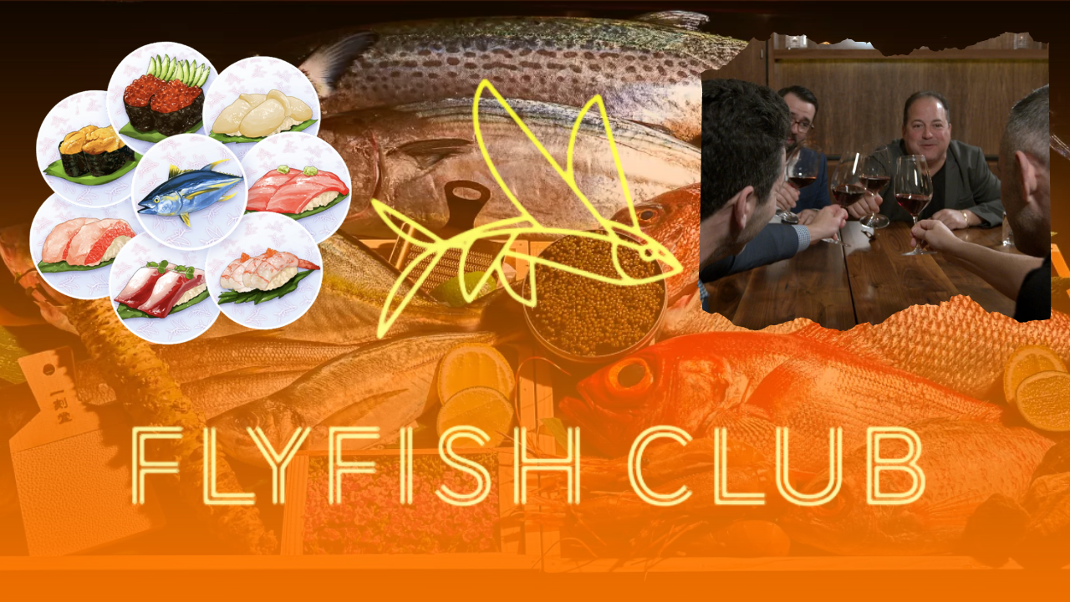 Flyfish Club
Flyfish Club is an exclusive NFT club that grants its holders access to a 5 star dining experience. FFC members will have unlimited access to a private dining room that will span across 10,000+ square feet, consisting of a cocktail lounge, upscale restaurant, an intimate omakase room, and an outdoor space. Co-founded by Gary Vaynerchuk, Flyfish Club will be a seafood-focused fine dining restaurant accessible only with one of their NFTs. At 2.7 ETH, they're more than your average seafood dinner, but they also give you access to more culinary experiences.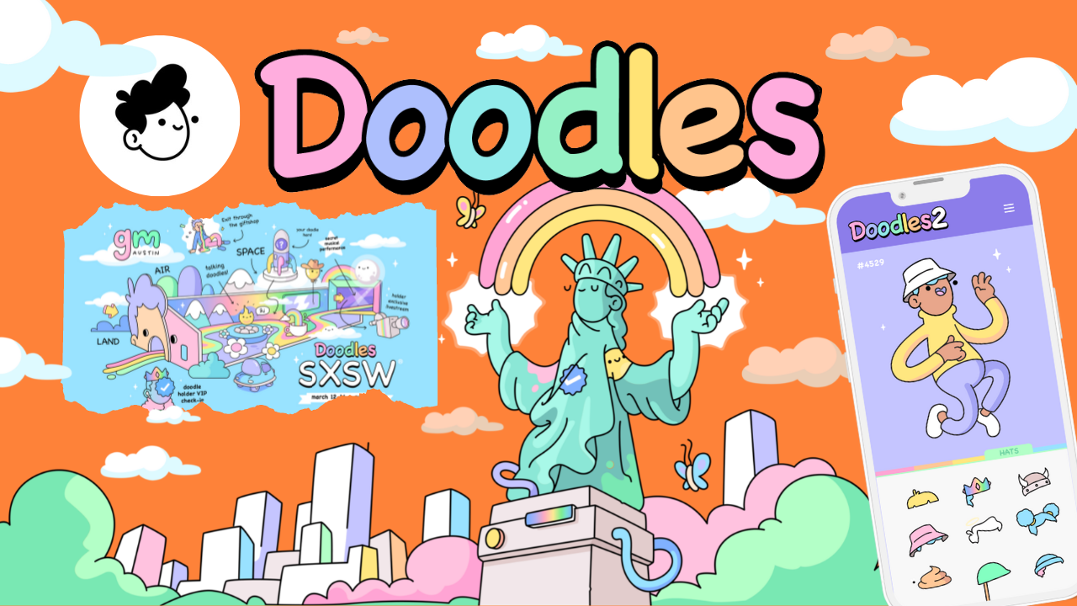 Doodles
Doodles are a community-driven NFT collectibles project featuring art by Burnt Toast aka Scott Martin. First minted on October 17th, 2021, a Doodle NFT allows its owner to vote for experiences, events, and products paid for by the Doodles Community Treasury, which consists of proceeds from sales of their NFTs. Doodle holders can stay up to date with the money that is made and spent in the treasury, as well as other community news, by joining the Doodles Discord channel. On top of owning a completely unique Doodle NFT, holding offers tickets to real life events and Metaverse events. On March 12 of this year, Doodles invited all of its members to the SXSW film festival in Austin, TX to experience the first immersive Doodle NFT party. Behr Paint Company helped bring Doodles to life, painting the one-of-a-kind NFTs as part of an immersive experience, and on March 14, an afterparty was held exclusively for Doodle members.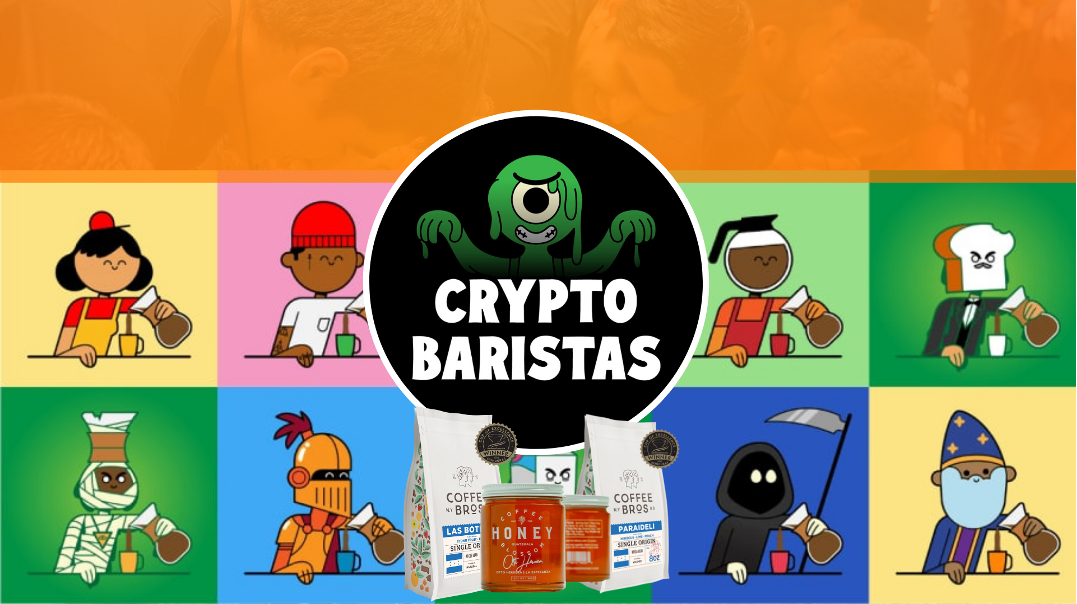 Crypto Baristas
Have you ever wondered how you could combine your love for coffee with your growing NFT collection? Well… Crypto Baristas has the answer! Crypto Baristas are collectible NFTs that are geared towards coffee and coffee lovers. All funds from their NFT sales go toward launching the first-ever NFT-funded café space in New York City. The café space will focus mainly on digital artwork while blending the coffee-drinking experience into the Metaverse. Crypto Barista NFT holders can enjoy coffee themed perks for life at all future café spaces and websites, and, by owning just one of their NFTs, members will receive 10% off at all future café spaces, 15% off at Coffeebros.com, 20% off all Crypto Barista merch, and more.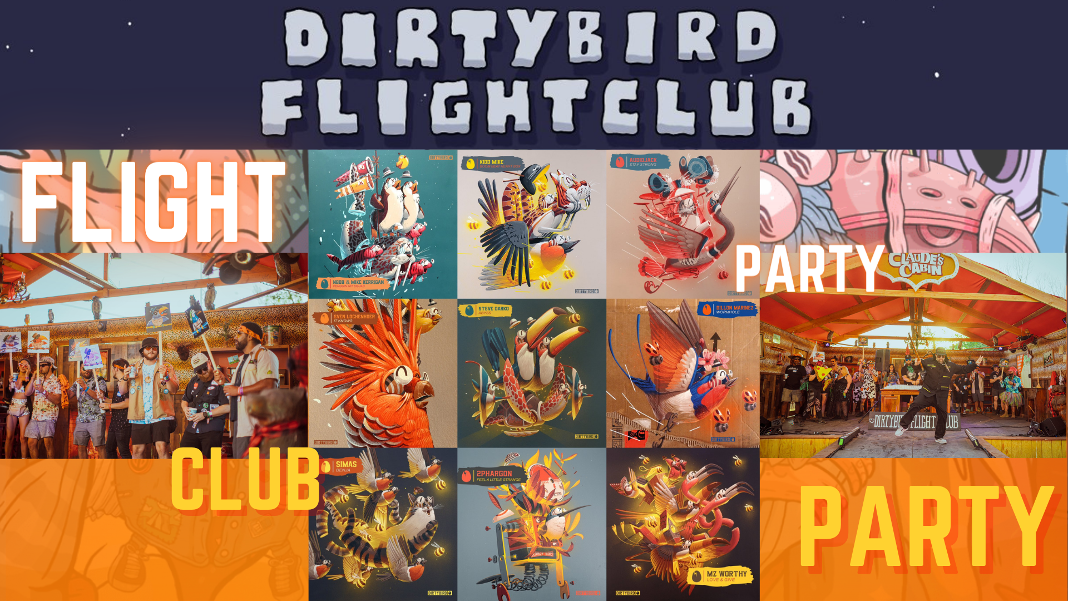 Dirtybird Flight Club
 Fans of the dance music label Dirtybird have always been loyal, and now, that loyalty can come with some pretty awesome perks. Members of the Dirtybird Flight Club have more than just copyright         protection over their personal NFT. Club members also have access to exclusive music from Dirtybird artists, merch that only NFT holders can buy, the chance to win tickets for Dirtybird Campout, Dirtybird CampINN and BBQ festivals and events, and the chance to participate in exclusive original events and meet-ups for members only. For example, on March 24 of this year, Dirtybird hosted its first White Label Party in Miami exclusively for their NFT holders.
Mutant Ape Yacht Club
There's always something unique being airdropped for free to MAYC members, which can give holders a leg up not just in the Bored Ape Yacht Club Metaverse known as Otherside, but also in the NFT space as a whole. Mutant Ape NFT owners were able to claim 2,042 ApeCoin tokens during its initial launch on March 17, 2022, and as part of BAYC's Road Map 2.0, all original Bored Ape and Mutant NFT owners will be given free 3D models of their NFTs that they can utilize in the metaverse. By owning a Mutant NFT, you can join the BAYC ecosystem at a lower tier of membership, and by becoming a part of the MAYC community, you can enjoy most of the same perks as BAYC members. These include access to exclusive merchandise, tips on upcoming NFT drops, and a community of like-minded enthusiasts, including celebrities like singer/songwriter Post Malone and soccer star Neymar Jr.
As the world of crypto and NFTs grows and moves into the future, VIP access and exclusive invites could become more of a mainstream norm. As of now, these are just some of the more elite NFT memberships on the market right now, but as NFTs become a bigger part of everyday life, both online and off, more and more people across the globe could have access to VIP status perks for owning a certain NFT. Who knows…maybe in the near future, you could fly on a private jet or be able to enjoy an all inclusive vacation to the Bahamas by owning a certain NFT…the possibilities are endless!
Follow the MetaFame Metaverse on Medium: https://metafameproject.medium.com/ and YouTube: https://www.youtube.com/c/Metafame so you don't miss out on any upcoming updates, announcements, and more!